PROPERTY MANAGEMENT
Personal service, state of the art software, and 35 years of experience combine to create the perfect recipe for the type of management company you are seeking to care for your home.
Foothills Realty and Management understands the importance of caring for your home, securing well qualified tenants, and providing detailed and up to date information on the management of your investment.
With superior customer service, detailed accounting software, and a strong maintenance team, Foothills Realty and Management is ready to care for your home!
REAL ESTATE
Foothills Realty provides more than 35 years experience in real estate sales and investing. Principal and Designated Broker Kevin A. Levy and his staff provide excellent service in finding and securing the perfect home for you. Whether a first time buyer or a seasoned investor, Foothills is ready to help you find the property that best suits your needs.
On the sale side, Foothills Realty will review with you a detailed marketing plan and a full market analysis that will help us achieve your goals of obtaining a timely sale for top dollar!
OUR VISION
Foothills Realty and Management is constantly striving to be the local favorite for property management and real estate. We believe agents that live, work, and play in the Foothills can best sell, lease, and manage your property.
Foothills is also dedicated to being a property management company that will handle all aspects of the job. We want to provide 100% service, take care of all the work, so that you don't have to worry about a thing!
Superior Customer Service, attention to detail, constant communication, full accounting. That is Foothills Realty and Management!
About Us


Foothills Realty and Management has 30 years of experience in sales and management.  As our name implies, our focus is on the Ahwatukee and Chandler communities.  We believe that it is vital to be an area expert; to know the community in which we serve.  We are able to provide prompt, knowledgeable service to each of our properties to the benefit of our owners and tenants alike.
Superior customer service, detailed accounting, excellent communication skills, and experts in the Ahwatukee neighborhood makes Foothills Realty and Management the perfect company to sell or manage your home!!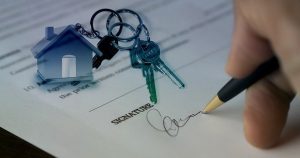 For Our Tenants:
Foothills Realty and Management is driven to make sure that your move in or move out goes as smooth as possible. To that end, at the time of application (or notice to vacate for existing tenants), you will receive a detailed checklist of things for you to prepare or expect. This also includes items that you can expect Foothills to have ready for you. We pride ourselves on having a quality product ready for you and we know that you will work with us to make the transition smooth and enjoyable for all!